I'm so excited! This is the first review I've ever gotten (that I know of) for a solo book; this one is for MA'S MONTHLY HOT FLASHES: 2002-2009, my collection of mini-flash fiction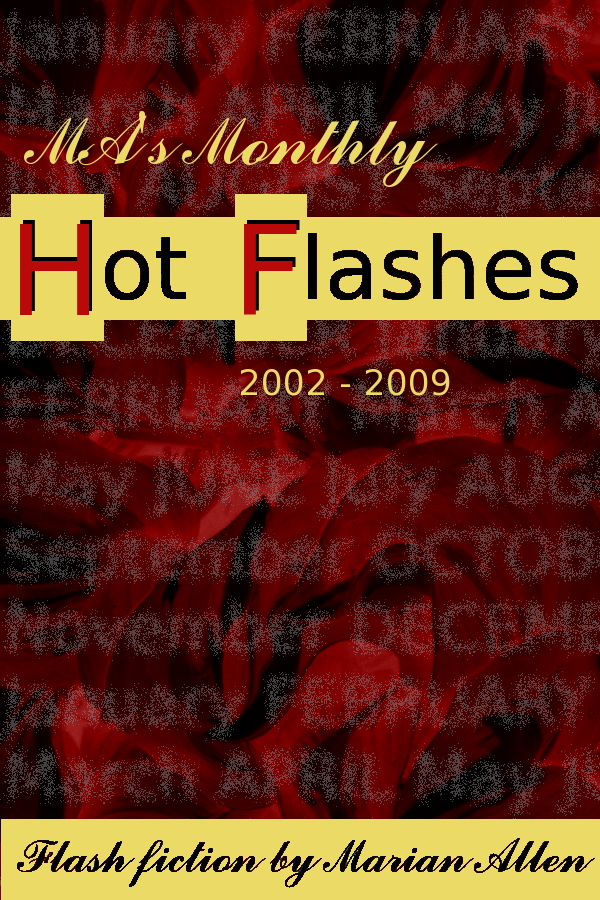 posted one-a-month to my pro site. *danse-danse, danse-danse*. The review is here, but you have to scroll down to the bottom of the page to see it.
Makes me want to stay home and finish formatting the collection I'm readying to put up, but I'm scheduled to go on a church retreat today. Looking forward to it, too.
#3 daughter asked me where it is and I said, "St. Meinrad, unless I'm driving. Then it's in Tell City." Family joke, not so funny at the time. Back when the kids were little, on a sweltering summer day, before we had air conditioning in the house or in the car, we decided to air ourselves out by driving to St. Meinrad Archabbey. I was driving. Everybody else fell into a clammy stupor, and I took the wrong exit and OF COURSE everybody woke up in time to hear the man in Tell City tell me how long it would take to get to where we were going from where we were. They couldn't have slept until we got to our actual destination, or at least until the man had finished speaking. Then, at least, I could have claimed, "He SAID it wouldn't take but a few minutes. He must have given me bad directions." But NO-o-o.
So I'll see you tomorrow. Unless they let me drive.
MA
writing prompt: Have a character get lost with a car full of sullen children.